Malaysia packing list: What to bring and what to wear for Borneo?
Malaysia, and especially Borneo, is an exceptional place. And that's why there are a few things to remember when packing your suitcase. To help you keep an overview and start your vacation as prepared as possible, we have compiled a packing list of things to bring that are important for a trip through Malaysia. What you need, of course, depends mainly on how and where you are going on vacation. In Kuala Lumpur, you need different things than in Borneo's jungle.
What to wear: Clothing & Shoes
General
Due to the hot, humid weather, your clothes will get sweaty quickly. Therefore, take things with you that you can take to the laundry on-site without having a sleepless night. And especially with underwear, you should not be stingy. Depending on what activities you plan to do, you may well want to put on something new several times a day.
Short clothes
In most parts of Malaysia, the temperature is above 86 °F (30 °C) during the day all year round. So summery, light-coloured clothes are for sure needed.
Long but thin clothes
The hot, humid climate provides almost heavenly conditions for mosquitoes. Long but thin clothing is a good protection, also, at night. In Muslim Malaysia, shoulder- and leg-covering clothing is mandatory when visiting religious places.
Swimwear
Are you going to the sea during your trip to Malaysia? Don't forget your bikini or swimsuit and appropriate beachwear.
Shoes
A pair of lightweight, closed-toe shoes are suitable for everyday outings. Comfortable flip-flops, in which you can walk well, are also possible. You should have flip-flops with you in any case, not only if you want to spend a few days relaxing at the beach or pool. For hikes in nature, we recommend sturdy hiking boots. Especially if you are planning trips to Borneo's rainforest, hiking boots are definitely required.
Leech Socks
You will need leech socks, especially if you visit Borneo and plan to hike in the jungle. Some areas are teeming with leeches, and before you know it, they have taken hold.
You'll have your cell phone with you no matter what. But what else do you need?
Camera
If you're passionate about photography, you'll need a decent camera. And the right lenses should not be missing either. The requirements for the focal length are quite different from activity to activity. If you want to photograph architecture in the cities, you need a wide-angle lens, while for the animals in the national parks, you usually need a long telephoto lens. Do you also go diving or snorkelling? Then an underwater camera or housing might be something for you. Sufficient memory and batteries, as well as the charging cable, are a must.
Entertainment for in between
Whether e-book reader, tablet, or headphones. It's worth taking some entertainment with you when travelling between different stops. Especially if you're travelling by bus, you'll have a few hours to kill.
Socket adapter
In Malaysia, you will need type G plugs, so travellers from many countries will need an appropriate adapter. Do you come from the UK, Singapore, or Hong Kong, or have you ever been to Kenya, Tanzania, UAE, or Seychelles? Then you may already be prepared because type G (predominantly) occurs in these countries, among others.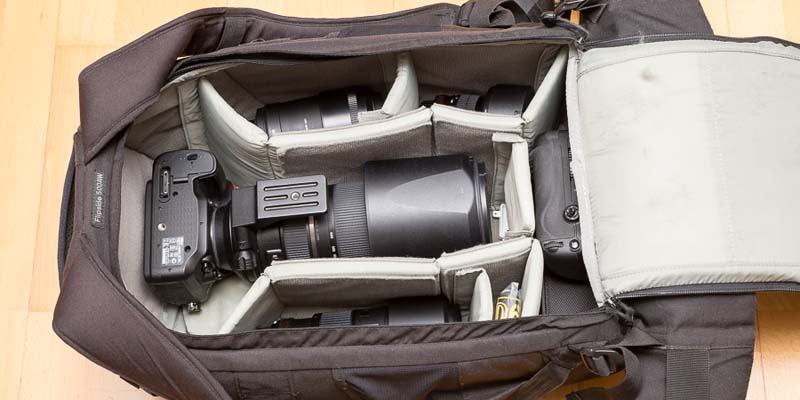 With cosmetics, there is nothing special to consider. Whether brush, toothpaste, deodorant, or hair styling. Just pack what you need at home. In addition, protection against mosquitoes, sunscreen, and a little detergent in case you want to wash something out.
Papers, documents, and finances
As for any vacation, you need specific papers and documents for a trip to Malaysia. In any case, remember your passport for entry. If you want to drive a car in Malaysia, you also need an international driver's license. For more information on entering Malaysia, please read our post Malaysia and Borneo entry: Visa, Driver's Licence & Vaccinations.
Proof of your international health insurance can also be beneficial in an emergency. You should also take a copy of your vaccination certificate as a precaution. Divers should not forget their diving license and logbook. In addition, we recommend that you take printed travel documents from hotels, airlines, or similar with you as a precaution.
The national currency of Malaysia is the Malaysian Ringgit. You can change cash in your home country or get some money at the airport upon arrival. In all major cities in Malaysia, you will always find an ATM. Only in the provinces, this may be a bit more difficult. Therefore, you should also have a credit card with you for payment.
You do not need a special first-aid kit for a trip through Malaysia and Borneo. Just bring what you usually take with you. We recommend that you pack the classics, i.e., something against diarrhoea, fever, insect bites, and allergic reactions, as well as a painkiller, disinfectant spray, and band-aids. A hand sanitiser or hygiene gel is also very valuable for many trips. In addition, you should not forget a mosquito spray (be sure to use it during the day as well, as dengue fever infection can occur in parts of Malaysia). Depending on the region, malaria prophylaxis can also make sense. Check with your Ministry of Foreign Affairs, and be sure to consult a doctor before your trip.
We hope this packing list will help you with what to bring and what to wear for your trip to Malaysia and Borneo. However, the list does not claim to be complete. Did we forget anything? Please leave us a message, and we will gladly add it to the list.