Is travelling to Borneo dangerous? Our safety and security advice!
Malaysia is a safe country to travel to, including the Malaysian part of Borneo. However, terrorist attacks and attacks on tourists cannot be ruled out entirely.
In Borneo, the east coast of Sabah is considered dangerous. In the past, there have been kidnappings and attempted kidnappings of both locals and tourists in this area. The islands off the city of Semporna have been most affected. In 2013, a Taiwanese tourist was shot dead on Pom-Pom Island.
Kidnappings and attempted kidnappings have, however, also occurred on the mainland. In 2015, two Malaysian nationals were kidnapped in Sandakan, and one was murdered. There have also been confirmed attacks by pirates on boats in the sea. In these incidents, too, the main aim was to kidnap tourists.
To counteract these threats, the Eastern Sabah Security Zone was established in 2013. It applies to the entire eastern coast of Sabah, from the south-eastern border with Indonesia to the northern tip of Kudat. Boats are not allowed to sail there between 6 pm and 6 am. Furthermore, an increased police and military presence is to be expected. Police and army units have since been stationed on some islands to ensure tourists' safety.
Security warnings from UK, US and Australian authorities
Various countries have issued travel warnings for the coastal areas in eastern Borneo. The Foreign, Commonwealth & Development Office, for example, advises British holidaymakers against all travel to the islands off the coast between Kudat and Tawau. These include, among others, Sipadan, Mabul, Pom-Pom, Mataking and Lankayan.
The US Department of State classifies the eastern area of Sabah State as Level 2 (Exercise Increased Caution). It warns against the threat of kidnappings for ransom from both terrorist and criminal groups. This applies particularly to hotels on the coast and the islands, as well as boat trips.
The Australian authorities also warn of an increased risk in eastern Sabah and rate the area as a Level 3 destination ("Reconsider your need to travel").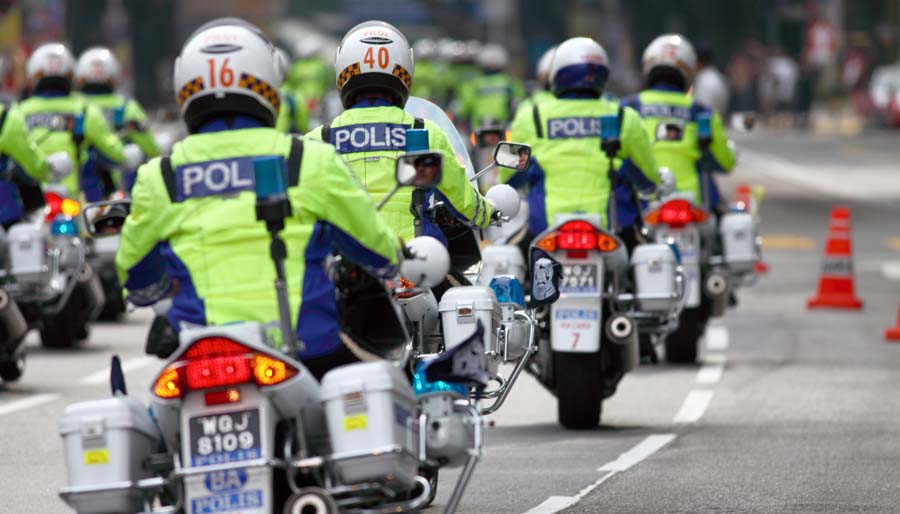 Crime in Borneo and Malaysia
Thefts frequently occur in cities and touristy areas and are sometimes committed by thieves passing by on motorbikes. It is therefore recommended not to wear or carry valuables. These are best left in a hotel safe.
Caution is also advised when interacting with the local population. You should decline invitations from strangers, and drinks in bars and restaurants should not be left out of sight. Tourists should always avoid demonstrations and other large gatherings of people.
Dangerous animals in Borneo
Now that you know about the dangers associated with kidnappers and pirates, you are probably wondering if Borneo has any dangerous animals – and, of course, it does. Wherever in the world there are rainforests, there will be such a rich diversity of species that dangerous animals will also be found. In Borneo, however, there are only a few, and you will most likely not encounter them. Firstly because they are rather rare, and secondly because the dense rainforest offers the animals optimal possibilities for retreat.
Beware of snakes, as they can have toxic venom. In lakes and rivers, sometimes also in the sea near river mouths, live crocodiles and dangerous sea slugs. Big cats, especially clouded leopards, also live in Borneo's rainforests. However, they are shy and usually avoid people. In addition, you have to be careful with centipedes, because some poisonous species live in Borneo's jungles.
What other dangers might you encounter?
There are no additional dangers in Borneo that you will not already be familiar with from other places. Like anywhere else in the world, be careful on the roads. In the event of a serious accident in more rural areas, it may take longer than in your home country for an ambulance to arrive.
When hiking in the rainforest, be careful not to slip on the wet ground. Be especially careful in and around streams and waterfalls, where stones can be particularly slippery. Falls can easily happen, leading to serious head injuries or broken bones.
Coming to Borneo for nature, wildlife and adventure? Then take a look at these ideas: